Volunteer Transport Courier - Closing date Wednesday 30 Nov 2022
Suggested time commitment: ½ day / full day; on a regular or occasional basis as agreed with the Transport Manager.
You may be asked to attend occasional training and support meetings.
The role will vary according to individual need but includes:
• Assisting passengers to get into/out of the minibus, within safety guidelines.
• Ensuring any shopping, walking aids, wheelchairs are safely stowed
• Cash Handling
• Ensuring the vehicle is in a clean condition (inside) before and after use.
• Being responsible for the safety and comfort of your passengers.
• Taking responsibility for the mobile phone and contact with the Age UK North Craven office whilst on
the road.
• Maintaining journey records.
• Working in a helpful, caring, confidential manner, within the aims and objectives of Age UK North
Craven.
• Reporting any concerns or issues to Age UK North Craven.
The skills required for this role are:
• Good communication skills
• An understanding of the need for confidentiality
• A liking for, and an empathy with, older people
• A friendly and cheerful manner
• Patience and sensitivity
• Reliability
• An ability to deal with emergencies
• Basic numeracy and literacy
• An ability to work to Age UK North Craven guidelines and policies, for example; Health & Safety,
Confidentiality
Training:
Volunteer Couriers are asked to attend our informal induction session and moving and handling session.
Any additional training or development needs relevant to your role will be discussed on an individual basis.
To apply for this role please fill in both forms attached and send it to Barbara Harrison. To do this you can either print it out and post it to: Age UK North Craven, Cheapside, Settle, BD24 9EW OR Email your completed application across to Barbara on the email address below.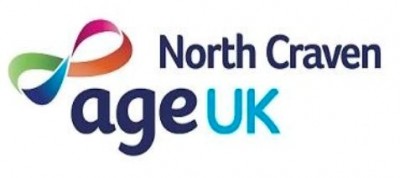 Age UK North Craven