Befriending
Organisations can refer to this service via MARS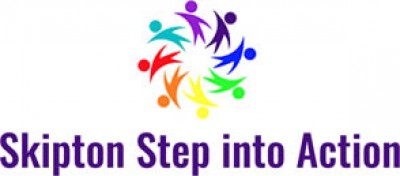 Skipton Step Into Action
Skipton Step into Action is delighted to be able to offer a Befriending Service. This builds upon the current service and reflects the relationships which have developed between clients and volunteers. The Befriending Service is led by the needs of the client but can includes on the phone contact with regular friendly calls or Face to Face befriending in the home, we also offer befriending in a social setting with coffee & a chat or walk and talk.
The service aims to end social isolation for those housebound or feeling they need support to develop to a more socially active life style. We can also help with digital isolation with support with IT and getting you online safely to access online support platforms; GP online service; NHSApp; online banking; setting up video calling to be in contact with you family and friends. We also offer signposting to other support services.
All volunteers providing this service will have appropriate training and a Disclosure and Barring Service (DBS) check.
If you would like to take advantage of this service, please call: 01756 802 098 (Monday to Friday, 9:00 – 1:00)
There is no cost for this service
MARS Referral, Contact Organisation