a Hambleton Community Action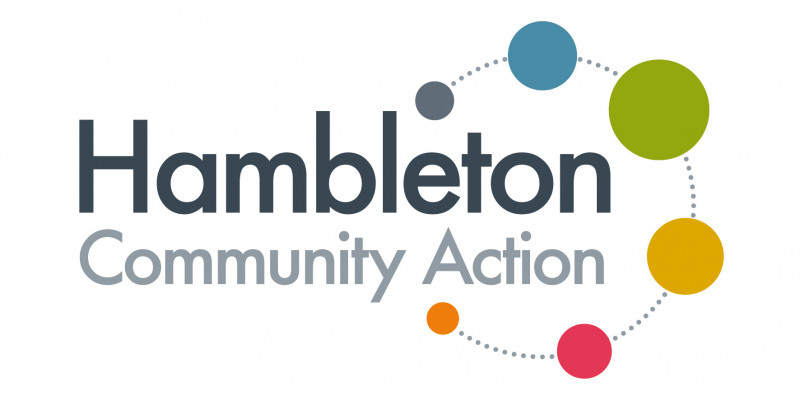 Hambleton Community Action (HCA) is a Registered Charity based in Northallerton, supporting Northallerton, Bedale and Hambleton District.
We offer a range of practical interventions focused on enabling and encouraging participation, whether social, economic or within the community. Delivery is almost entirely through our wonderful volunteers.
Our person-centred approach to volunteering means that we take enquiries and build a volunteering programme that meets the aspirations and interests of the individual; where we are not able to offer an appropriate engagement, we will identify other opportunities and make introductions.
Our supported volunteering schemes allow people for whom volunteering presents extra challenges to help out in the community, whilst increasing confidence and employability through training and other support.
We also offer a pre-volunteering programme for those not yet ready to engage
We can provide administrative support to groups and smaller charities, as well as independent examination of annual accounts and payroll, through our Community Accounting Service.
We chair the Hambleton and Richmondshire Rural Transport and Access Partnership which focuses on more systemic transport issues impacting our communities. We host the HARBUS bus user forum.
Could you, or anyone you know, benefit from one or more of our services?​
Do you know someone who would like to volunteer, either directly, or as a supported volunteer's mentor, or as a trustee?​
Does your organisation need a helping hand?​
Could your organisation provide a helping hand?​
We offer the following services:
• "Wheels2Work" moped loan scheme enables people to access employment and educational opportunities where public transport is unavailable or impractical
• "Shopping Angels" community car scheme and an assisted shopping service for those with reduced mobility in or around Northallerton or Bedale
• Shopping and prescription deliveries for those unable to get out of the house for whatever reason
• We have three digital champions, and a selection of tablets and laptops to lend out
• Carers' Respite Sitting Scheme
• Coffee mornings and social afternoons
• Community visiting (matching interests of volunteers to people looking for social support and company)
• Telephone friending
• Activity buddies (matching people to enable them to join clubs or groups where going to the first sessions alone would be challenging)
• Support and social groups
Further information about all the services we offer are listed separately under their own logos.