Head of Sales and Business Development, Storyversity - Closing date Monday 30 May 2022
Settle Stories mission is to change lives through story. We are a thriving arts charity in the idyllic Yorkshire Dales market town of Settle, and are looking to recruit an energetic Head of Sales and Business Development.
We are looking for a Head of Sales and Development to set and deliver a sales strategy for Storyversity to meet commercial objectives. You will largely be working remotely and we welcome applicants to apply from across the UK. The focus of your work will be Storyversity. Storyversity is a new online learning platform to teach the art of storytelling. The platform enables users to develop skills to tell stories in order to change lives.
You will be a strategic communicator, with exceptional, persuasive communication skills. You will be target driven, taking responsibility for promoting Storyversity in order to meet income thresholds.
This job requires an individual who is able to set up and deliver a successful sales strategy, can work collaboratively and is hungry for a challenge.
If you are seeking an opportunity to push your boundaries, develop your skills, and want to make a real difference through your work, then this role is for you.
Settle Stories is committed to diversity in all of our work. We aspire to work in a way that embodies our values of inclusivity, curiosity, mindfulness and creativity. We do everything we can to support those who work with us to be the best they can be.
We especially welcome and encourage applications from those in traditionally under-represented groups including people with disabilities, people from the Global Majority, those who identify as coming from a working class background and LGBTQI+ individuals.
For a job pack please contact [email protected]
Deadline 20th May 2022 - for further info or for an informal chat with our CEO please email
[email protected]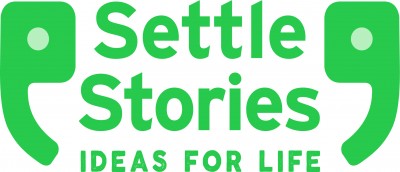 Settle Stories