Settle Stories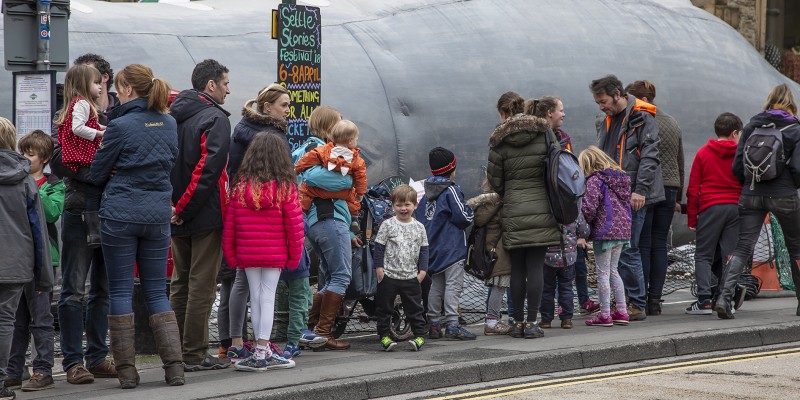 East Riding of Yorkshire
Kingston upon Hull, City of
Craven
Hambleton
Harrogate
Middlesbrough
Redcar and Cleveland
Richmondshire
Ryedale
Scarborough
Selby
York
Barnsley
Doncaster
Rotherham
Sheffield
Bradford
Calderdale
Kirklees
Leeds
Wakefield
Settle Stories is for the curious.
Our mission is to change your world through story.
We collaborate with communities and artists to create transformative experiences that ignite curiosity and re-imagine storytelling.
Our flagship festival, year round events and learning programme welcome everyone to our idyllic home in the Yorkshire Dales.
Our programme is shaped by the following principles:
1. We pioneer new ways to share stories
2. Open and inclusive we believe that story and the arts can change lives for the better
3. We use mindfulness to help everyone realise their creative potential.
4. We are a home for the myths and folktales that have shaped human lives over thousands of years and the current stories that matter.
5. We embrace cultural difference by celebrating stories of our community and cultures across the globe.
We welcome everyone. Whether you're an online friend, a visitor or live in the Yorkshire Dales, Settle Stories is for you. Join us on a quest to enrich your life and the lives of others with the power of story and the arts.
You too can get involved and join us. Let's create stories together.
Our Values
*Be open and inclusive
*Encourage curiosity
*Be the best you can be
*Be mindful
*Think creatively
EVENTS
We run year round events for all ages and a flagship festival.
LEARNING PROGRAMME
We run workshops and retreats that use story to promote develop skills and promote well-being and happiness. In addition to our public programme we run workshops in schools. These include:
1. Storytelling and Digital storytelling workshops for adults
2. Presenting & public speaking
3. Change Your Story a programme that uses story, mindfulness and NLP for well being
4. The Mindful Way a programme that uses story and mindfulness to build resilience for schools
5. Workshops that use story, heritage and animation to build employability skills
6. Online courses and 1:1 sessions using story for well being
7. Storytelling workshops for schools