Community Connector Volunteer - Closing date Wednesday 11 Oct 2023
Time commitment: 3+ hours per week during standard working hours (Monday – Friday 9 am -5 pm)
Minimum commitment: One year
This role is an exciting opportunity to help IDAS (Independent Domestic Abuse Service) connect and involve existing and new Champions in communicating and representing IDAS
vision and values, ensuring that IDAS has a high-profile among local people, organisations, and businesses, supporting the delivery of local area business plans.
This is an ideal volunteer role for someone who is passionate about ending violence against women and girls and would like to develop demonstrable leadership skills and further their career in the voluntary/charity sector.
The ideal candidate will be passionate about ending violence against women and girls, will have at least 3 hours a week to dedicate to the role within working hours, excellent communication skills and the ability to enthuse and inspire people. Their work will include:
• Meet regularly with the Local Area Manager to agree priorities.
• Seek out opportunities for raising awareness of IDAS services in the community.
• Organise regular events both on and off-line to provide updates and networking opportunities between Champions, volunteers, and Local Area Teams.
• Welcome new Champions into their locality group.
• Coordinate and agree local IDAS Champions activity with the Local Area Manager to raise awareness and improve IDAS profile.
• Support Local Area Teams with engagement activities and events.
• Support the Local Area Teams with recognising key dates in the IDAS calendar, such as International Women's Day (8th March) and UN Day to Eliminate Violence Against Women & Girls to name a few.
• Motivate and enthuse IDAS Champions.
Apply via our website stating in your application that you are interested in this role: https://idas.org.uk/get-involved/volunteer/ Full training will be offered and DBS checks as standard. We aim to have recruited to this role in place by late Spring.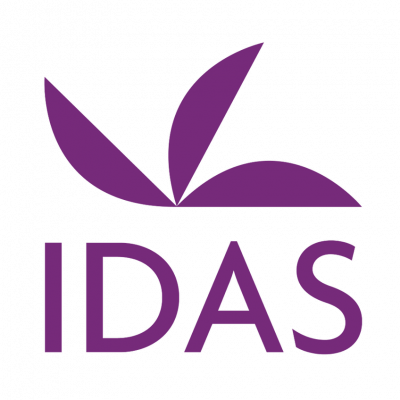 Independent Domestic Abuse Service