Volunteer Car Driver - Closing date Friday 30 Sep 2022
The Role: As a volunteer driver for our car scheme, using your own car, you will be providing essential door-to-door transport for passengers who have difficulties using public or other forms of transport.
Having endorsements on your license will not necessarily prevent you from volunteering with us. This will depend on the nature and the circumstances of the offences and will be considered on an individual basis.
This role is eligible for a Disclosure and Barring Service (DBS) check.
Having commenced as a volunteer driver we will seek feedback from random clients you have transported.
Location: Various
Responsible to: The Transport Manager.
Suggested time commitment: 2 -4 hrs weekly on a regular or occasional basis as agreed with the Transport Manager. You may be asked to attend occasional training and support meetings.
The role includes:
• Assisting passengers to get into/out of your car when required, within safety
guidelines.
• Driving passengers to and from their destination in a safe manner
• Ensuring any walking aids are safely stowed
• Waiting, if required, for passengers attending medical/health appointments
• Informing Age UK North Craven immediately of any changes to your health or changes (e.g. endorsements) that affect your driving licence, insurance or ability to drive
• Ensuring that your car is correctly taxed, insured, is roadworthy and has a valid MOT at all times
• Ensuring that you have told your insurance company that your car is being used for voluntary work and that this is covered by your insurance policy
• Working in a helpful, caring, confidential manner, within the aims and objectives of Age UK North Craven
• Reporting any concerns or issues to Age UK North Craven
The skills and requirements for this role are:
• A full driving license with minimum 2 years driving experience.
• Successful completion of a practical Driver Assessment in your own vehicle conducted by
our Transport Manager.
• Good communication skills
• An understanding of the need for confidentiality
• A liking for, and an empathy with, older people
• A friendly and cheerful manner
• Patience and sensitivity
• Reliability
• An ability to deal with emergencies
• An ability to work to Age UK North Craven guidelines and policies, for example; Health & Safety, Confidentiality
Training:
• Informal general induction session.
• Role specific induction.
• Any additional training needs, relevant to the role will be discussed individually.
Please complete the Application form and Equality and Diversity form and either email to
[email protected]
or post to :- B. Harrison, Volunteer Co-ordinator, Age UK North Craven, Cheapside, Settle. BD24 9EW. We are a friendly organisation and current volunteers doing this role say they enjoy the role and feel good helping someone in their community.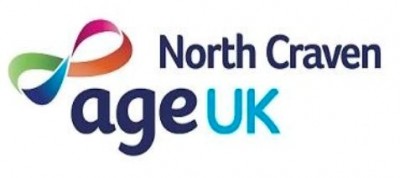 Age UK North Craven