Hull 4 Heroes
Please ensure referrals to this service are GDPR compliant. Do not send personal details via insecure methods, such as email.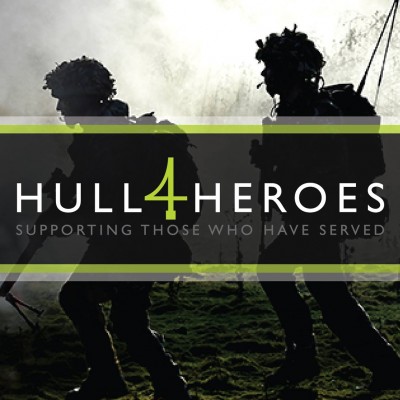 Hull 4 Heroes
Hull 4 Heroes is a Charitable Incorporated Organisation, (reg. 1170056), set up in 2016 to provide a support network of resources for ex service personnel, who are struggling to adjust to civilian life after leaving the armed forces.
When leaving the armed forces, the majority of men and women adjust to civilian life with the support of family and friends. However, many simply struggle to cope with the significant change in lifestyle they are faced with, and they will be too proud to ask for help until they are facing severe problems such as homelessness, or health issues.
Hull 4 Heroes aim to ensure that their transition back into civilian life and regular employment is as seamless as possible. Our ever-growing network of support creates homes, provides education and sources of employment for veterans that have put their lives on the line in the name of their country and its people. We are here to help.
The Veteran village will provide full-service care for veterans struggling to reintegrate to civilian life and assist with recovering from physical and mental issues brought on by service in the armed forces.
Our Mission is:
"to create a safe and productive platform for our veterans to thrive outside of the armed forces - a Veteran Village with housing, employment and support available on a scale never seen before."
Hull 4 Heroes
7 Whitefriargate
HU1 2ER
This service is available to all age ranges
East Riding of Yorkshire, Kingston upon Hull, City of
Member of the Armed Forces Community
There is no cost for this service