Augment Community Workspace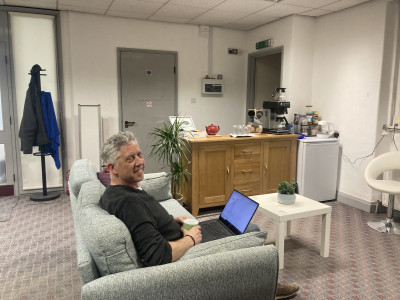 Bookable desk/office space and 1 to 1 client consultation and team meeting rooms on Skipton High Street.
ACW is managed by Augment Partnership CIC, a social enterprise based in Craven, whose overall objective is to help individuals grow and communities to thrive.
Augment supports community organisations and home-based workers in the Skipton/Craven area with desk/office space and 1 to 1 consulting and team meeting rooms.
We are also a Community Partner for Craven Reboot, working with a number of local agencies across the District to promote digital inclusion within Craven. As part of the Reboot North Yorkshire initiative, we recycle donated IT hardware (laptops, tablets & smart phones) for onward distribution to individuals in the community to enable them to get online.
Augment Community Workspace offers individuals and local community organisations a work place where they can increase their work capacity and impact. In addition, Augment facilitates training opportunities and wellbeing and mentoring support to encourage growth and develop resilience.
We provide a High Street base for you to work well, with a mix of coworking desks, private meeting rooms and a lounge, providing a comfortable business environment in the centre of Skipton.
Post-pandemic, many organisations are finding they don't have the same need for office space on a 24/7 basis, having adapted to home-based working for staff with service delivery in community venues. There is, however, still a recognised need for staff teams to meet in person - from a personal wellbeing point of view as much as to collaborate on projects. This is where we can help.
Augment Community Workspace can accommodate organisations on flexible short, medium or long term bespoke packages to meet team requirements, including co-working desks, private work space, client consultation and team meeting rooms; our rates cover utilities, office furniture, refreshments, use of our business lounge and wi-fi in a single monthly account.
We can also offer mail handling and registered business address services upon request.