Bentham Moving Forward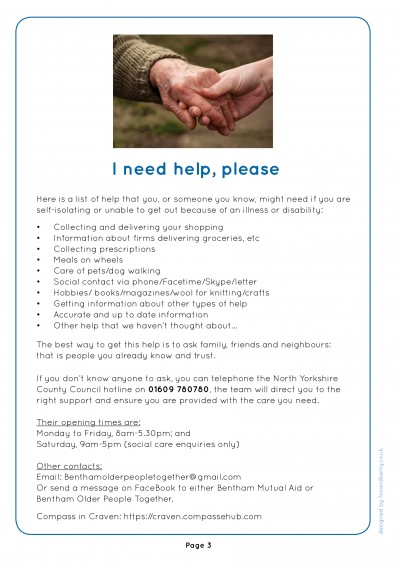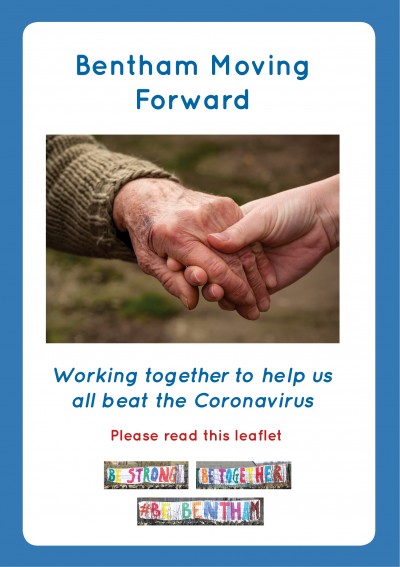 Victoria Institute
Main Street
LA2 7B
Bentham Moving Forward is working together to help us all beat the Coronavirus.
Many people in Bentham are now self -isolating in order to reduce the spread of Coronavirus and avoid becoming ill. Others in Bentham are really eager to help people get through these challenging times.
Bentham is well-know for its community-mindedness and, in this spirit, the group of organisations listed below have banded together to find a method of matching what volunteers can offer to what people stuck at home need. We're calling ourselves Bentham Moving Forward.
Organisations involved***Friday Lunch club, Community Link Café, Bentham Mutual Aid, Bentham Older People Together, Pioneer Projects, Bentham Town Council, Bentham Co op and Spar, Bentham News, Bentham Parish Church, St. John's, Churches Together in Bentham, local shops.
We want to do three things:
1. Make sure people who are self-isolating know how to get help.
2. Find out who is able to volunteer some help, however limited.
3. Provide support for matching people who need help with volunteers who live close by.