Pioneer Projects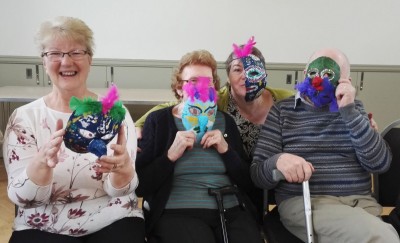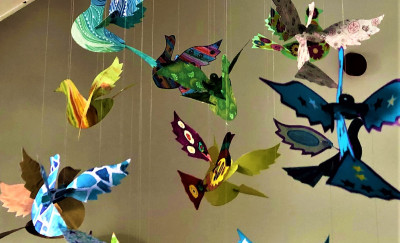 Pioneer Projects is a specialist arts and health charity that harnesses the power of creativity and celebration to improve the well-being of individuals and the communities they live in. We see creativity in its broadest sense, from writing and art, through gardening and cooking to music and beyond - and believe that everyone has a creative side which when nurtured in a supportive, inclusive environment, keeps them well, helps them grow in skills and knowledge and allows them to contribute to a more vibrant community.
We work across the whole of Craven, including at our hub in High Bentham (which incorporates the Community Library), at key partner venues including the Swadford Centre in Skipton and The Place in Settle and at a range of other venues district wide.
Pioneer provides both inclusive community activities alongside dedicated sessions and 1-1 support targeted at vulnerable groups. These currently include those experiencing enduring mental ill-health, and those living with dementia and their carers. We work closely with the local authorities, GP surgeries, health professionals and other third sector organisations and encourage anyone with an interest in well-being and creativity for themselves or the people they support to get in touch.
Delivering Creative Sessions with a Well-being focus across Craven:
Pioneer deliver a range of wellbeing focused creative sessions that can include arts & crafts, writing, singing, music, movement, gardening, and cooking. These aim to be socially inclusive, build skills and confidence, provide opportunities to volunteer or perform for those that want to and, above all, help people stay well. These can take place in community venues, galleries, museums, care homes or where-ever people feel comfortable coming together to be creative.
1-1 Keyworker Support:
Pioneer employs dedicated Keyworkers for North & South Craven to work with individuals to assess their well-being and help them put together a programme of support with Pioneer or ensure they know about and can access support from other local providers.
Bentham Community Hub & Library
Pioneer runs its own creative community well-being hub in Bentham. As well as a space for delivering sessions, providing training and 1-1 support, it is also home to Bentham Community Library, has space to hire for local groups and helps support and promote a range of local events.