Partnerships Development Officer - Closing date Tuesday 31 May 2022
Charitek is a wholly owned subsidiary of Age UK South Lakeland. The Charitek division was created to provide, manage and support our two online platforms, those digital platforms are:
BuyCharity - A unique online Charity Shopping platform which provides the opportunity for any Charity or CIC to sell donated or new goods online and generate much needed unrestricted revenue. BuyCharity provides a unique charity-only online shopping experience, not cluttered or diluted by other businesses, traders or private sellers.
Compass - An online portal providing a range of operational digital tools for the Third Sector. Access to all of these tools is completely free to the Third Sector and our partners. The platform is designed to promote the ethos that: - "Working Together Works for Everyone."
The Person We Need:
We need a team member who recognises the importance of the contribution the Third Sector makes in all our communities. Our ideal new team member will be able to communicate with and inspire our Third Sector partners to embrace the concept of partnership-working. They will promote the use of digital tools, designed for the Third Sector, to enable the development of vibrant local Third Sector communities.
We need a team member who will represent the ethos and ambitions of Charitek to all of our Third Sector partners. A team member with tenacity, creativity and the positive drive not be put off or diverted by the traditional resistance to change of the charity sector. The team member will become an expert in the use of both BuyCharity and Compass, they will understand and explain the features, and be able to translate and communicate the benefits to our potential partners.
If you are an original thinker and recognise the value of partnership working and embracing digital solutions - if you are prepared to challenge outdated attitudes and offer positive and creative solutions - we would like to hear from you!
Do You...
• Have experience of working in a technical sales or technical support role?
• Have experience of working in the charity sector as an employee or volunteer?
• Have proficiency in the use of MS Office, and familiarity with CRM, e-Commerce or similar software?
• Have experience delivering complex presentations live and online to large groups?
• Have experience of delivering training on the use of software products to individuals and groups?
• Have a driving license? (Essential)
If you can answer yes to all or most of the above, you may be who we're looking for!
Please note that the salary range is £23,698 to £29,558, depending on the candidate's level of prior experience and applicable skills.
Interested? Go to www.compassehub.com and go to the "Job Opportunities" tab to download the application pack.
Please download the documents in the Application Pack, available below, and return a completed Application Sheet and CV via email to
[email protected]
or send a hard copy to Age UK South Lakeland, 17 Finkle Street, Kendal Cumbria, LA9 4AB.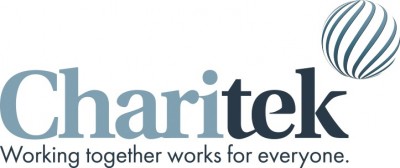 Charitek