Community Development Officer - 15hrs pw - Closing date Wednesday 03 Nov 2021
To provide person centered information, practical and emotional support to people affected by sight loss across the South Lakeland district.
Specific responsibilities/duties
The duties of this post will broadly focus on the following:
Client Support
• To provide a holistic assessment focussing on the health, wellbeing and social needs of an individual. Develop a client led support plan focussed on their individual goals. Clients' needs may vary in complexity.
• Demonstrate appropriate aids and equipment and ensure people affected by sight loss are confident to use them.
• Provide emotional support to the person affected by sight loss, family or carer.
• Provide information and advice about support and services available at Sight
Advice South Lakes.
• Make appropriate referrals both within and outside Sight Advice South Lakes.
• Provide follow-up support to clients.
• Be responsible for the continued development and delivery of Sight Advice South
Lakes peer support groups.
Community Support
• Liaise closely with Adult Social Care rehabilitation officers for visual impairment to offer a multi discipline approach to supporting visually impaired people.
• Liaise closely with all organisations involved with sensory services to contribute to a consistent and quality approach.
• To promote the work of Sight Advice South Lakes to ensure that other professionals and the general public are aware of the services offered e.g. by giving talks and presentations to organisations and community groups
• To deliver Visual Awareness Training to organisations, statutory organisations and community groups.
• Promote eye health and the use of low vision aids.
• Support a team of volunteers to deliver support in the community for people with
visual impairment
Administration on Behalf of Clients
• To actively manage a caseload, making appointments and prioritising tasks as appropriate.
• To work to meet qualitative and quantative targets and to collect statistical information to monitor progress against targets.
• To maintain accurate records, complete relevant project documentation and database inputting for monitoring and reporting purposes.
• To share and disseminate good practice information within the team.
• To gather feedback as required.
Compilation of risk assessments for each activity undertaken.
General
• To be actively involved in developing strategy and participate in evaluating services.
• Liaise with other organisations involved in sensory services to avoid duplication of service and contribute to a consistent and quality approach.
• Ensure that links with other sight loss charities are developed and maintained to share learning and best practice.
• Attend regular supervision and annual appraisal.
• Undertake additional duties as required.
Professional Development
• Take responsibility for one's own professional development and attend conferences, training, networking and other events as appropriate.
• Attend all mandatory training required by Sight Advice South Lakes
Other
• Any other reasonable duties as may reasonably be required by your line manager
CVs not accepted, closing date 3rd November 2021, interview date week commencing 8th November 2021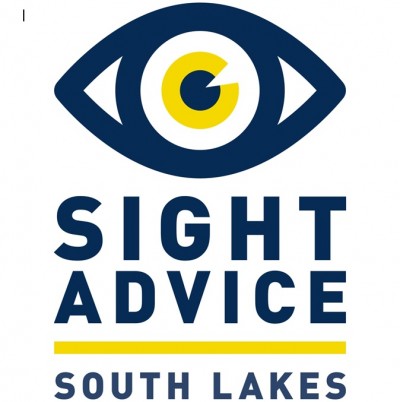 Sight Advice South Lakes