BuyCharity - Friday 26 Feb 2021
We hear in the news everyday how charities across the country are struggling to continue offering support – whilst watching their resources diminishing daily. The difficulty with maintaining resources is nothing new to those of us working in the charitable sector, but we cannot just sit back in the hope that our supporters, members of the general public or grant funders will rectify the problem. Charities need to become proactive, they need to look at new ways of generating their income.
Therefore you won't be surprised to hear, we have been busy, BuyCharity.com is a unique charity or CIC online charity shopping platform, designed by charity for charities and where any charity can offer donated or new items for sale to the general public and support their charitable objectives.
• Any registered Charity or Community Interest Company can sign up to use the BuyCharity platform, it's simple.
• Shoppers can browse and shop, safe in the knowledge that every penny earned on the BuyCharity site will be used to support their own Charity or CIC's objectives.
• Charities and CIC's will for the first time be able to access the immense amount of support and goodwill for all our UK Charities and CIC's without that goodwill and support being diluted on traditional trading sites.
This pandemic has put financial strain on everyone and to many it has meant real hardship, now is not the time to generate income for our Charity's and CIC's by rattling our collection tins. We need to be proactive and offer an alternative and positive way of making a difference.
Charities are stronger together – every penny earned on the BuyCharity site – is used to support the work of the participating Charity or CIC. If you like this initiative, please re-post this message and let everyone know about BuyCharity.com. - this is, Charities doing it for themselves.
If you would like to know more about BuyCharity, visit the website: www.buycharity.com. Please remember, the site has only just been launched, however we are registering new charities daily.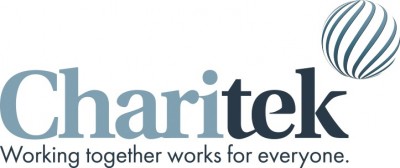 Charitek