Police Cyber Alarm initiative - Wednesday 14 Oct 2020
Hello,
I am DC Jon Hill and I am based on the Cyber and Digital Crime Unit with Cumbria Constabulary.
Part of our role is to offer Cyber Protect Advice to individuals, school, businesses and charities throughout the county regards internet security.
I am getting in touch to make you aware of a new "Police Cyber Alarm" system for organisations to monitor any potential suspicious/malicious activity an organisation may face and vulnerabilities that may exist.
This comes in the form of a free installation that monitors incoming traffic to your organisation and provides regular reports for you and to law enforcement to identify current threat trends.
This is a new service for organisations that I think will be very popular and beneficial in reducing the impact of Cyber Crime across the board.
Full details can be found on the following site:
https://www.cyberalarm.police.uk/
If you have your own IT support/security in place this may be best shared with them. A full explanation, the benefits and any questions are detailed on the site.
I would ask if you could reply to let me know your organisations interest in this. I am currently working through all organisations in Cumbria registered with the charity commission and so it would help me greatly to identify those that do undertake on the above or decline to do so.
If you have any questions at all please email me back or get in touch on my number below.
For any organisations outside of Cumbria, please contact your local Police Service Cyber Crime Team via 101.
Kind Regards,
Jon
-------------------------------------------------------------------------
DC Jon Hill (1370) - Cyber & Digital Crime Unit
tel: 101 ext: 41370
direct dial: 0300 124 0113 ext 41370
e-mail: [email protected]
Cumbria Police HQ, Carleton Hall, Penrith, Cumbria, CA10 2AU
Find us on: www.cumbria.police.uk
------------------------------------------------------------------------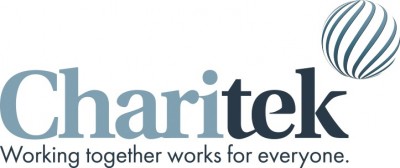 Charitek