Information and Advice
Please ensure referrals to this service are GDPR compliant. Do not send personal details via insecure methods, such as email.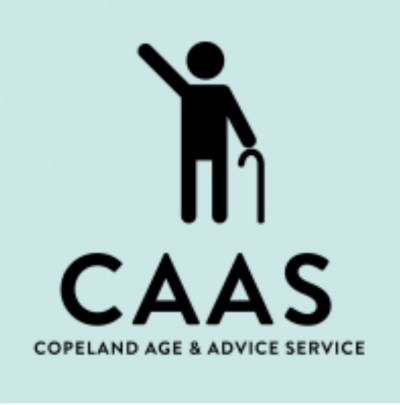 Copeland Age and Advice Service
We offer general advice and information on all aspects of later life and support to access a wide range of other local services. Collectively the CAAS Team have a large network of contacts in relevant fields i.e. Health Care Professionals, Integrated Care Co-coordinators, Health and Social Care staff, a variety of Third Sector organisations including Citizens Advice Bureau, Social Housing providers, The Fire Service etc.
We are qualified Trusted Assessors.
Are recognised as agents for the DWP.
Have a shared passion to support our vulnerable older generation and have many years' experience of doing this in a professional, caring and compassionate manner.
With all this we know a wide range of information on different aspects, just give us a call to see where we can help.
Adults, Older Adults (65+)
Our service is for the over 55's in the Copeland Area
In order for us to provide this service, we charge a one-off £20 fee for each service. These one-off fees will ensure that our service is sustainable and continues to support over 55's in Copeland to access the service provision as detailed.
Copeland Age & Advice Services