Creative Connections - Monday 10 May 2021
This is an online group for people who are living with dementia, or supporting someone who is living with dementia or other long-term neurological condition such as Parkinson's Disease. It takes place fortnightly on a Monday afternoon on Zoom, with contac
This is an opportunity to:
• Try something a bit different
• Make new friendships
• See what an online group is like
• Have fun!
Conversation – there's plenty of time to settle in, say hello to each other and make sure you've got everything you need.
Storytelling - In the first half of the session we make up a story around a picture. Sometimes this is a photograph, and sometimes it is a painting. For some sessions we're joined by one of the curators from Craven Museum who can tell us more about the paintings we look at.
Making something – in the second half of the session we usually make some art. We provide you with all the materials you need to join in, and our artist will guide you all the way.
FREQUENTLY ASKED QUESTIONS:
What if I've never joined in an online group before?
We'll make sure you have what you need on your computer or tablet, and that you know your way around Zoom (the video tool we use). We can have a one-to-one session on Zoom, so that you're familiar with it before you join the group. This is a really useful new skill to learn.
I care for someone who is living with dementia - is this group for me?
Yes! We are all together in this, and you will have your own materials to work with so you can have a go too! This group is a chance to unwind, meet new people, to try something new and have fun.
What if I've never tried anything 'arty' before?
This group is for everyone, not just people who have done art in the past. In fact, we often find that people really surprise themselves with what they can make and do. We will give you all the resources you need in a handy pack, and guide you through the activity each session. All the activities we do are designed so that you can't go wrong and can really enjoy the experience!
What if my condition affects my coordination, mobility or speech?
When we first talk to you, you can ask any questions you have and if you decide to give the group a go we will ask you in more detail about your requirements.
The group happens from the comfort of your own home, so you'll have a comfy place you can join in from, and we always tailor the activities to work around you. We also keep group numbers small, to make sure there is time for everyone to get to know each other, and for everyone to leave having had a great time!
Pioneer Projects (Celebratory Arts) Ltd
King Street
Bentham
LA2 7HG
Lancaster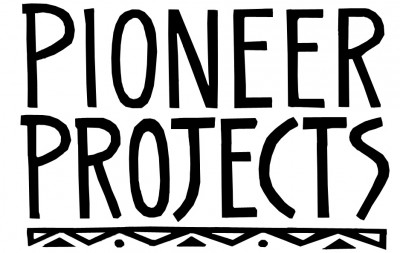 Pioneer Projects (Celebratory Arts) Ltd
Event is repeated on the following dates:
---
Monday 24 May 2021
Monday 07 Jun 2021